The Barn in Sanford
by Russ B.
(Medford MA)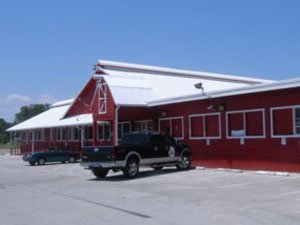 The Barn in Sanford
I think you should go to the Barn in Sanford! It's where the cool folk hang out and shake their groove thang...and then some. Do it!


1200 South French Avenue, Sanford, FL 32771
(407) 324-2276
Learn more about planning an
Orlando vacation
, including renting a
timeshare in Orlando
.
Join in and write your own page! It's easy to do. How? Simply click here to return to Best Things to Do in Orlando.
Discount Timeshare Rentals
Experience the Thrill of Receiving Notice of My Weekly Timeshare Rental Specials that Non-Subscribers Will Never Learn About. Ever.
Don't worry -- your e-mail address is totally secure.
I promise to use it only to send you Timeshare Rental Special of the Week.