My favorite restaurant in Coeur d'Alene is Cafe Carambola!
by Shauna
(Coeur d'Alene, ID)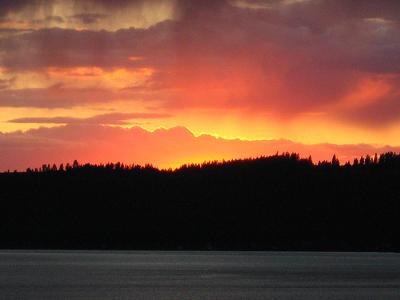 The View of Lake Coeur d'Alene
I have to say that this food is very good and very tasty.


The ONLY thing that I don't like about Cafe Carambola is that it's a very small location with limited seating capacity. In other words, there's a long wait time. While you are standing and waiting you might be in the way of the take out customers.
So that's the only bad thing. Let me tell you about the good things! The food was delicious and fresh! Cafe Carambola is neat, well-maintained, and all of the employees treat us customers with respect.
This lunch cafe has great, fresh food. The food here is so fresh and tasty. Very friendly service given by people who care. I like Cuban Sandwich very much.
The prices are reasonable...not cheap but also not costly. Every middle class family can easily plan their lunch or dinner there. The atmosphere was fantastic, especially the view of the lake was nice.
Cafe Carambola is located in the middle of a strip mall off Northwest Boulevard, and I think now that they are established they would do well in a larger, downtown locale. I truly hope that they expand this restaurant.
Learn more about planning your
Coeur d'Alene vacation
and how to rent my
Coeur d'Alene timeshare
Experience the Thrill of Receiving Notice of My Weekly Timeshare Rental Specials that Non-Subscribers Will Never Learn About. Ever.
Don't worry -- your e-mail address is totally secure.
I promise to use it only to send you Timeshare Rental Special of the Week.